Home, Commercial, And Insurance Inspections In The Greater Tampa Bay Area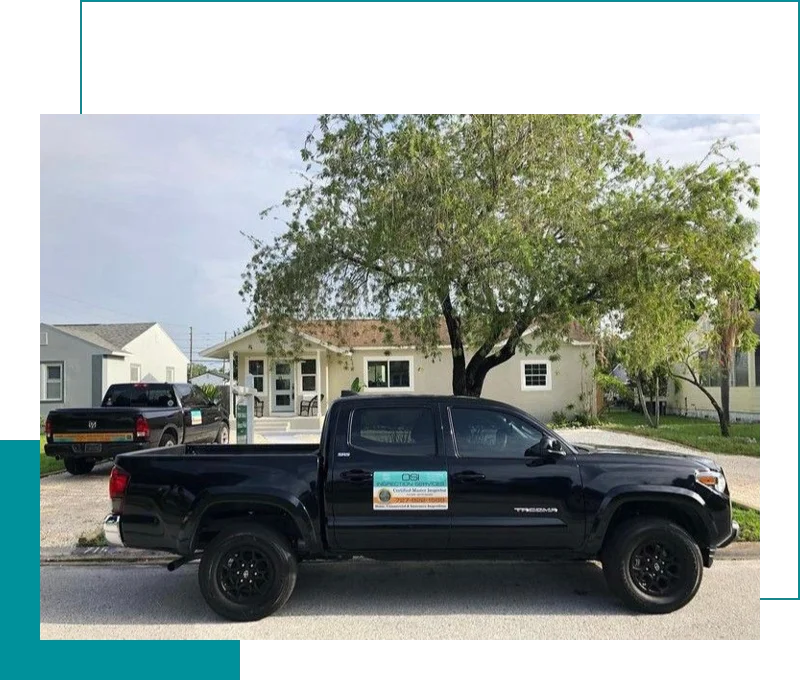 What is a Home Inspection
A home inspection is a non-invasive visual examination of the condition of a home, often in connection with the sale of that home. Home inspections are conducted by a home inspector who has the training and certifications to perform such inspections. The Inspector prepares and delivers to the client a written report of findings. The client then uses the knowledge gained to make informed decisions about their pending real estate purchase. The home inspector describes the home's condition at the time of inspection but does not guarantee future condition, efficiency, or life expectancy of systems or components.
A home inspector is sometimes confused with a real estate appraiser. A home inspector determines the condition of a structure, whereas an appraiser determines the value of a property. A professional home inspection is an examination of the current condition of a house. It is not an inspection to verify compliance with appropriate codes.
Inspectors will check the roof, heating system, water heater, air-conditioning system, structure, plumbing, electrical, appliances, and many other aspects of buildings. They look for improper building practices, items that require extensive repairs, general maintenance issues, and some fire and safety issues. The home inspection provides information on the property to potential buyers. 
What is a Four
Point Inspection
FOUR-POINT INSPECTIONS IN CENTRAL FLORIDA: PINELLAS COUNTY, PASCO COUNTY, HILLSBOROUGH COUNTY, MANATEE COUNTY
A "Four Point Inspection" focuses only on four main areas of interest in a home:
Electrical wiring and panels

HVAC (Heating, Ventilation and Air Conditioning)

Plumbing connections and fixtures
Why do I need
a four-point inspection?
Insurance companies have become increasingly reluctant to issue Homeowner Insurance Policies on older homes (usually 25 years old or more).
Their common concern is that there may be conditions in an older home that could become a liability to them. For instance, a home with a roof nearing the end of its reliable service life may fail under the policy. The homeowner may seek reimbursement from their insurance company for damages to the home or its contents. Similar concerns extend to the condition of the HVAC, electrical, and plumbing systems in an older home. If these elements are in poor condition, in need of being updated or replaced, or were improperly installed, they may fail and need to be corrected by the appropriate licensed tradesman.  
Newer homes are assumed (by the insurance companies) not to have these problems as frequently as older homes.
Wind Mitigation
Facts & Features
Mitigation is defined as a noun that is the lessening of the force or intensity of something unpleasant. Wind mitigation specifically targets the structural and nonstructural aspects that prevent or lessen the damage caused by high winds that occur with storms.
In Florida, our primary concern is the wind damage caused by hurricanes. Hurricane season begins June 1 and ends November 30. That means for five of twelve months of every year, Floridians are at risk for exposure to high winds. Also, it is not unusual to have a hurricane or tropical storm outside of hurricane season.
But what is wind mitigation? What actions or changes constitute mitigating your home? The direct damages from hurricanes are wind and water intrusion. Water enters homes through gable ends, soffit vents, and poorly sealed windows and doors as varying wind directions direct rain. Once rain enters homes, mildew can develop within days. Like water, wind causes damage by entering the home through poorly sealed openings. Wind damages homes by increasing pressure and causing uplift forces on the roof.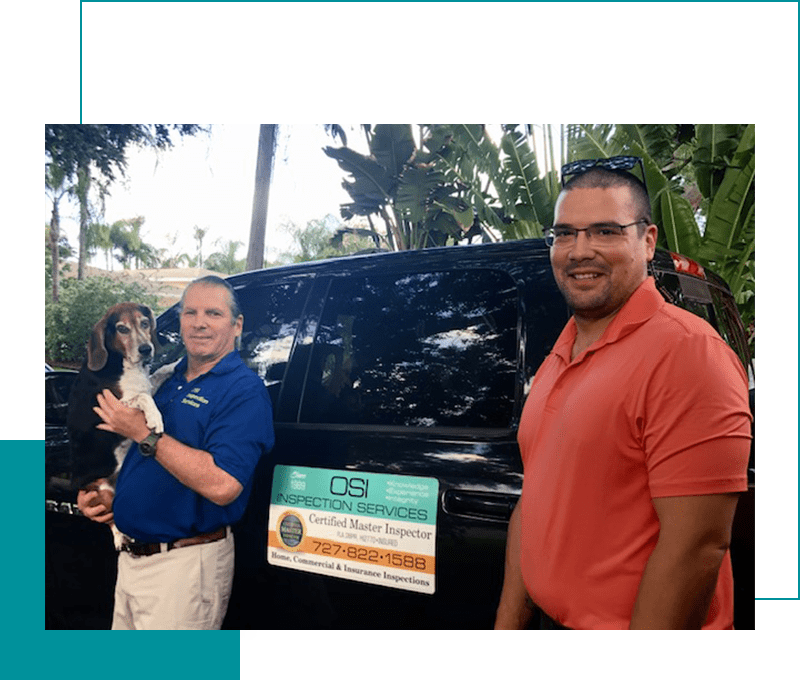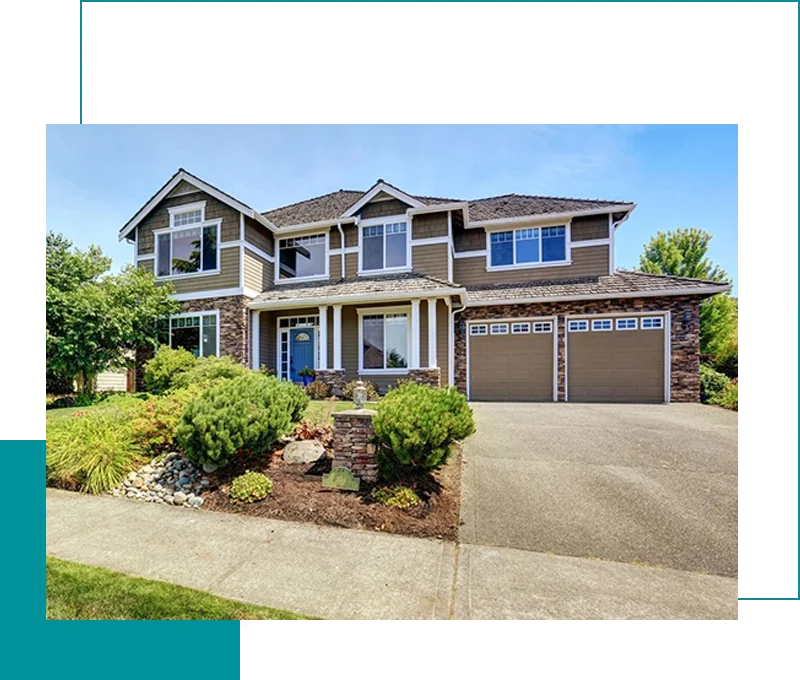 Why do I need a wind
mitigation inspection?
Saves you money
Insurance companies continue to raise rates for Homeowner Insurance.
A wind mitigation inspection can lower your premium. The reductions are credits of the hurricane/wind portion of your policy. If we can verify you have any one qualifying feature, you will receive a rate reduction on your policy for each qualified feature. It's been the law in the state of Florida since 2003. These add up to substantial savings, reducing the cost of homeownership.
90% of existing home stock built before 2002 have at least 1 one qualifying feature: they are…

2002 or newer roof coverings 

clips or straps at each rafter or truss 

roof shape (hip) sloped on all sides

opening protection for all openings
Please have any documentation for the above if available for Inspector.
Pre-Listing Inspections are home inspections that focus on identifying deficiencies that will be identified by a home inspector working on behalf of a potential buyer of your home.
The inspection will identify any insurance issues too. Many home sales are held up because an insurance inspection is conducted last to get financing. By correcting these issues in advance, the sale will go smoothly, and you won't be forced to negotiate the repair costs involved while under the pressure of a closing deadline.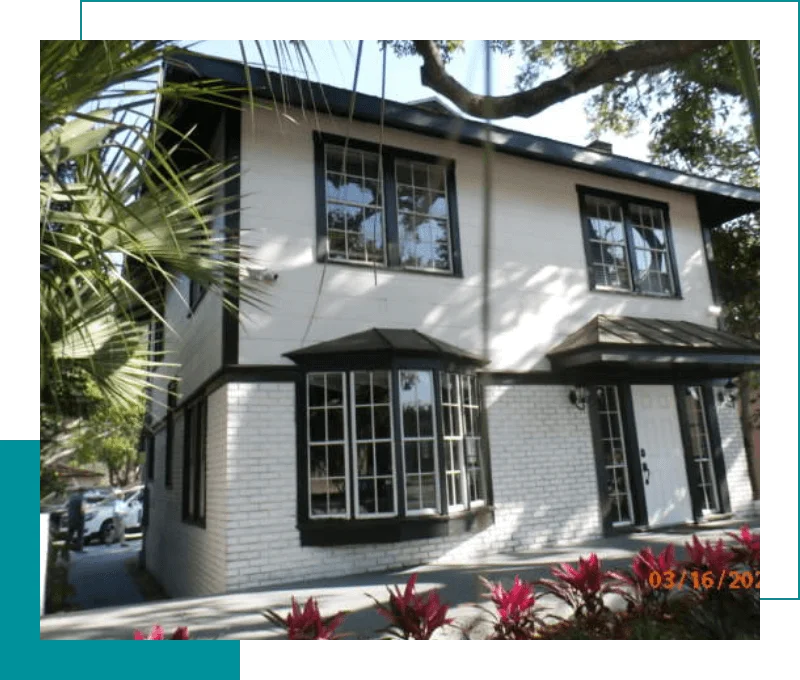 New Construction Draw Inspections both for individuals and lending institutions
Some lenders and or homeowners require inspections before releasing funds for a home construction loan. Certain phases must be completed, and materials must be purchased on a specific schedule to keep the project moving. A draw inspection verifies that these items have been completed. A report including digital photographs is submitted to the lender and or the homeowner as verification.
A homeowner wants to be assured that their home is being constructed according to the approved plans and that the work has been completed satisfactorily, which is not necessarily the concern of the local building department.
Commercial Draw
Inspections
In a Commercial Draw Inspection, the Inspector will review the onsite aspects of the project for each milestone payment before the disbursement of funds.
The pre-delivery inspection, which generally applies to newly built homes, is a real estate term that means the buyer has the option (or requirement, depending upon how the real estate contract is written) to inspect the property before closing or settlement. These inspections generally take place up to a week before a closing, and they generally allow buyers the first opportunity to inspect their new home. Additionally, the inspection ensures that the home is substantially completed and that major items are in working order.
Along with a builder's representative (generally the construction supervisor or foreman), the buyers may be accompanied by a home inspector of their choice. Any noted defects are added to a punch list for completion before closing. Often a second inspection is conducted to ensure that the defects have been corrected.
Many local governments within the United States and Canada require that new-home builders provide a home warranty for a limited period. This typically results in home builders conducting a pre-delivery inspection with the buyer.
In a resale situation, this type of inspection is often termed the final walk-through, and, based on the contract's provisions, it allows the buyer the opportunity to inspect the home before closing to ensure that agreed-upon repairs or improvements have been completed.