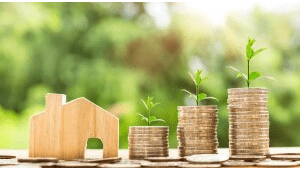 What Are the Benefits of a Wind Mitigation Inspection?
A wind mitigation inspection is a proof that your home can withstand severe winds. The most appealing benefit to many homeowners is receiving insurance discounts. The savings can even outweigh the costs of meeting the requirements for the inspection.
Aside from insurance savings, you can significantly reduce the risk of damage or injuries. Not just to your home, but the homes around you as well.
A Wind Mitigation Inspection Can Significantly Save You on Insurance Costs
In The State of Florida, insurance companies are required to offer discounts when you take precautions against storm damages. This means you can save a lot of money by having wind mitigation features in place.
During the inspection, a licensed specialist will look at,
Roof coverings
Roof deck attachment
Opening protection
Roof geometry
Secondary water resistance
Roof to wall connection
You only need to meet one of these requirements to remain eligible for insurance discounts. One great option, that will provide you many other benefits throughout the year, is hurricane protection and especially hurricane fabric.
Remember, garage doors, windows, and all other openings must be protected to receive a full discount.
Protect Your Home and Save Money with A Wind Mitigation Inspection
During a storm, the strong winds can send debris flying hard and fast. Hurricane Irma generated wind speeds of up to 142 mph. If pieces of your home begin to tear away in winds this strong, they can become dangerous weapons to the homes around you.
A wind mitigation report ensures that your home can hold out against the storm. The homes around you are safer, and you're drastically reducing the chances of your home facing costly and potentially irreparable damages.
Commonly Asked Questions Regarding Wind Mitigation Inspection
Here are a few commonly asked questions about wind mitigation reports you may be curious about too.
How long is a wind mitigation inspection good for?
A wind mitigation report is good for five years. Once the five years are up, you will need another wind mitigation report to remain eligible for insurance discounts.
How do I get a wind mitigation report?
OSI Inspection Services will carefully inspect your property so you can start receiving the benefits of a wind mitigation report. The inspection process will only take thirty minutes to an hour and won't inconvenience your schedule.
What's the difference between a 4-point inspection and a wind mitigation inspection?
A 4-point inspection looks into a home's major systems. Which include the roof, plumbing, electrical, and HVAC. Whereas a wind mitigation inspection gauges the strength of a structure's integrity during the event of strong winds and storms. With wind mitigation, you can receive discounts on your homeowner's insurance premiums and receive YOUR money back.
The cost of insurance isn't going down, and the dangers of wind damage are looming. If you're looking to become eligible for discounts and have peace of mind your home can withstand strong winds, contact OSI Inspection Services.
We'll work quickly and efficiently to investigate whether your home qualifies for insurance discounts. OSI represents you, the homeowner, and not the insurance carriers. Let us work for your call today!